Guangzhou Google Ads Experience Center
Ehaitech runs the first Google Ads Experience Center authorized by Google to operate in China. On December 5th, 2018, we held the opening ceremony of our new office, which was the result of the cooperation between government leaders, Google executives, public media, and companies of all industries. Since then, Chinese companies have had a new stable channel to go global with us.
20 years of experience in foreign trade
1000+ clients have already chosen us
100+ professionals in different teams
The 3 biggest challenges
faced by most companies who want to expand globally
Have you had to face any of these challenges? Have you been wondering how to take your brand global? How to succeed in international markets?
We have already supported many Chinese companies in successfully conquering their target overseas market, regardless of the difficulties they had to face prior to our cooperation.
Comprehensive Marketing Development
You can count on many ways to make the world know about you
Website Development
Having a responsive web design that looks good on every device is critical to your marketing success
Google SEO
Increase sales and build your online reputation by optimizing the search results for your brand on Google
Google Ads
Create ROI focused campaigns to generate leads and sales from your target audience
Social Media Marketing
Promote your brand and message through social media marketing for more social traffic and engagement
We get very excited working on the tremendous opportunity overseas marketing represents to companies just like yours.
Our Advantages
We use our experience to achieve quality marketing results.
The first 2.0 Google Ads Experience Center in China
Supported by the government and supervised by Google

100+ strict service standards
500+ Chinese companies have already trusted us
5000 + Chinese companies attended our free training courses
Our staff attends weekly training to keep their digital marketing knowledge updated.
Web development and design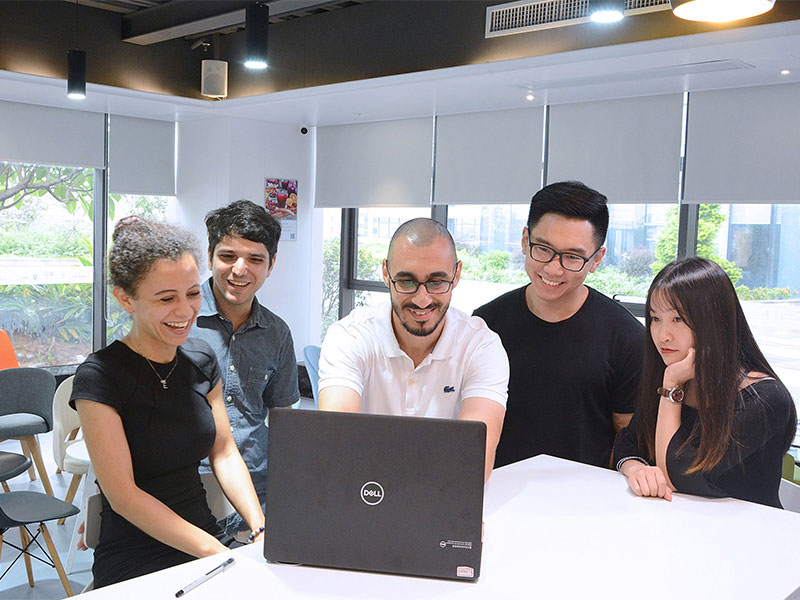 Case Studies
More than 500 companies have already trusted us
Receive a customized quote to start promoting your brand overseas!
We have already helped more than 500 companies to go global successfully.