Ehaitech | Guangzhou Google Ads Experience Center
Guangzhou Ehaitech Information Technology Co. Ltd. is one of Google's premium partners in China and operates the Guangzhou Google Ads Experience Center authorized by Google. Our headquarters are located in Huadu District, Guangzhou. We have other offices in Shenzhen, Dongguan, and other cities in Southern China. With a team of over 100 professionals, we can cover the needs of companies in the whole Bay Area. We at Ehai take our responsibilities to our clients seriously and commit to helping Chinese companies go global successfully.
Supported by the government
The only Experience Center in Guangzhou
Professional team of over 100 people
One-stop digital marketing solutions
Assisting Chinese companies to go global
Under Google's supervision, Ehaitech and the Government of Huadu District cooperated to create this new Google Ads Experience Center. This constituted one of the key development projects for Guangzhou in 2017.
On December 5th, 2018, the Guangzhou Google Ads Experience Center officially became a new overseas marketing channel for Chinese companies. The project was supervised by government leaders, Google executives, and public media.
Ehaitech can count on a team of passionate and knowledgeable professionals who have been trained by Google. We have strict hiring requirements to ensure the quality of the service we provide to companies like yours.
We at Ehaitech offer a one-stop digital marketing solution tailored to grasp the best opportunities for your brand and business. We operate through an integrated range of channels, including website development, advertising, content marketing, SEO, and social media marketing.
At present, we have already helped more than 500 Chinese companies to expand their business to overseas. We accompany companies in their international expansion with growth strategies in the global market.
We are a team of professionals whose work is guided by the pursue of quality and performance.

Our marketing consultants are discussing a proposal with a client.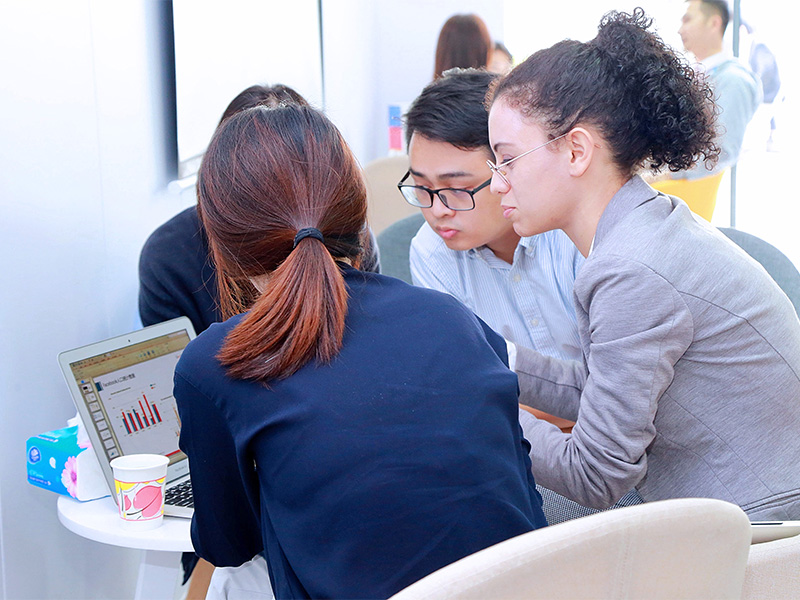 Our foreign marketing specialists are patiently answering all the client's questions.

One of our consultants is guiding the client to visit our Google Ads Experience Center.

About the Guangzhoou Google Ads Experience Center
The Google Ads Experience Center is the first 2.0 Google Experience Center in China with an open space of 2,000 square meters integrating an experience area and an office area. You can learn about the advertising and marketing products offered by Google, take part in free training sessions, and learn how Google can make your business grow faster. Book a free tour and consultation now!
Make an appointment with us to figure out how to go global more successfully!
Our marketing consultants are ready to answer all of your questions